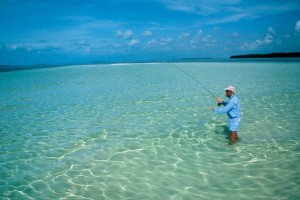 Visiting Florida is a treat for anybody. The coastal areas, and even some of the inland areas, are paradise on earth. The sun is warm, the breeze is cool, the air is moist, the beach sand is soft and the ocean water is just the right temperature for swimming. Everyone in the U.S. can recognize pictures of Florida's palm tree covered beaches and pristine waters, but in planning a vacation to Florida, many do not know where to start. Hopefully, this article will give you some direction on what you cannot afford to miss on your Florida vacation:
The Florida Keys. Everyone loves the beautiful beaches of Florida. Nothing epitomizes the tranquil beaches of Florida better than the Florida keys. The keys are a string of islands and peninsulas that are in close proximity of each other, and in close proximity of the mainland. They are connected by a vast bridge that spans the expanse of ocean water for miles. Some of the keys are not connected to a bridge at all and require boat travel in order to access them. The keys are where Jimmy Buffet wrote many of his greatest songs, including "Cheeseburger in Paradise" about his favorite cheeseburger joint on Key Largo.
The Everglades. The Everglades is Florida's most famous national park, known for its swamps, marshes, alligators and mangrove trees. The everglades is inland from the beach and is situated very close to some of Florida's major cities. Vegetation grows in the everglades that does not grow anywhere else in the United States. The alligator population is not contained to the everglades, but does make a large habitat out of it. People can take walking tours and boat tours of the everglades to view its bizarre natural wonder.
Miami, Florida. For those who prefer city life to natural wonders, Miami is the place to visit. As far as tourist destination cities goes, Miami is one found near the top of the list. In Miami, one gets a feel for the natural beauty while enjoying the comforts of a major city, complete with world class shopping in the world famous Coconut Grove, astounding nightlife and fabulous restaurants.